Modular seating is a popular choice in commercial public spaces, lobbies, shopping malls, and higher education installations. If you haven't considered it in the past or you felt limited by your choices in modular designs, you're in luck! We offer a variety of standard modular designs, and we are happy to design affordable modular seating options for your commercial project.
So why should you consider modular seating options over traditional sofas and chairs? Check out the eight reasons below, accompanied by some our favorite modular designs (contact us for a quote on any of these designs!).
1) Versatile.  The very definition of modular furniture is "designed with standardized units that can fit together in a variety of ways." Modular seating groups can be rearranged to suit the changing needs of its environment or can be easily dismantled for storage purposes. Months or even years after your initial purchase, you can add additional seats or even a modular side table to your design.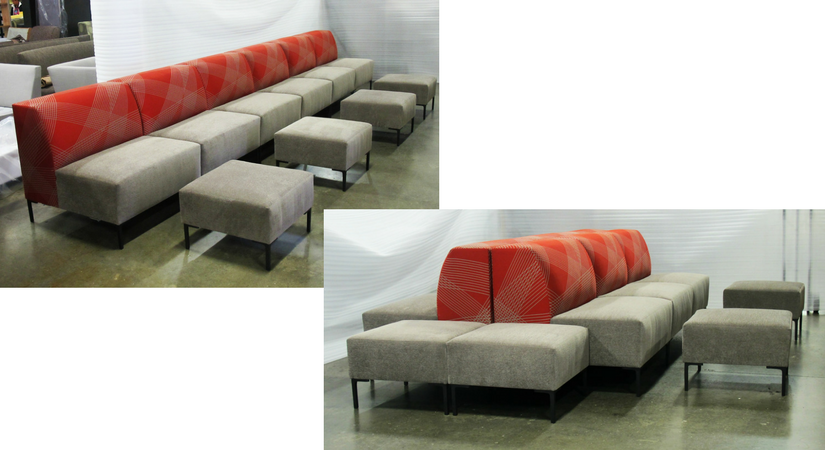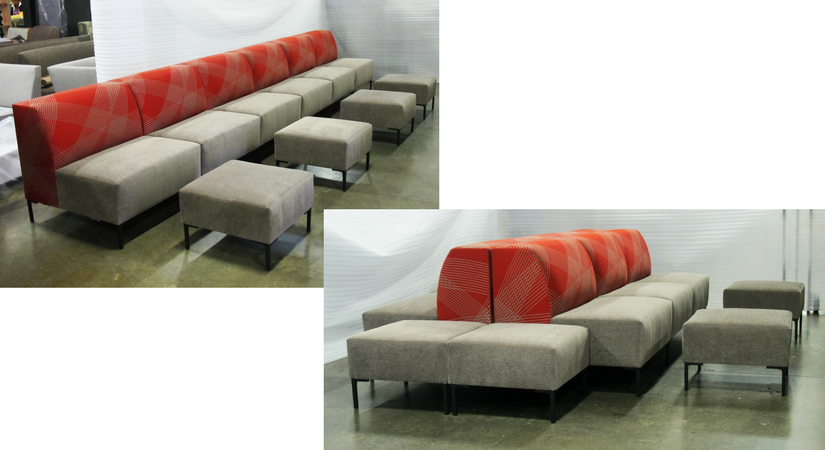 2) Multi-purpose. Is it a bench? An ottoman? A table? It's all three because it's modular!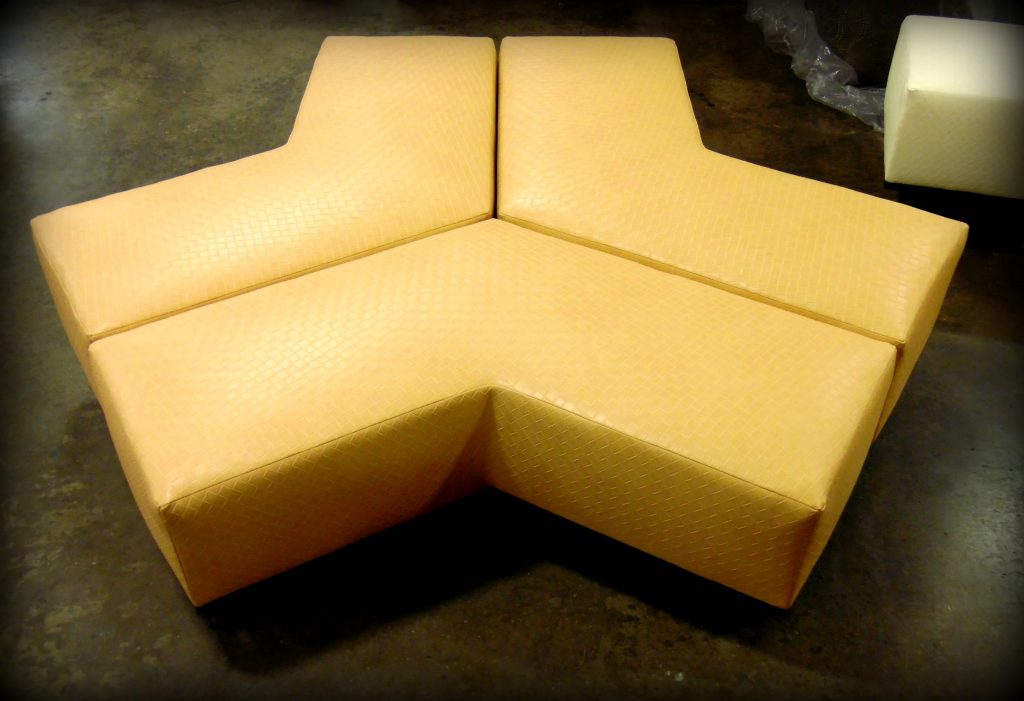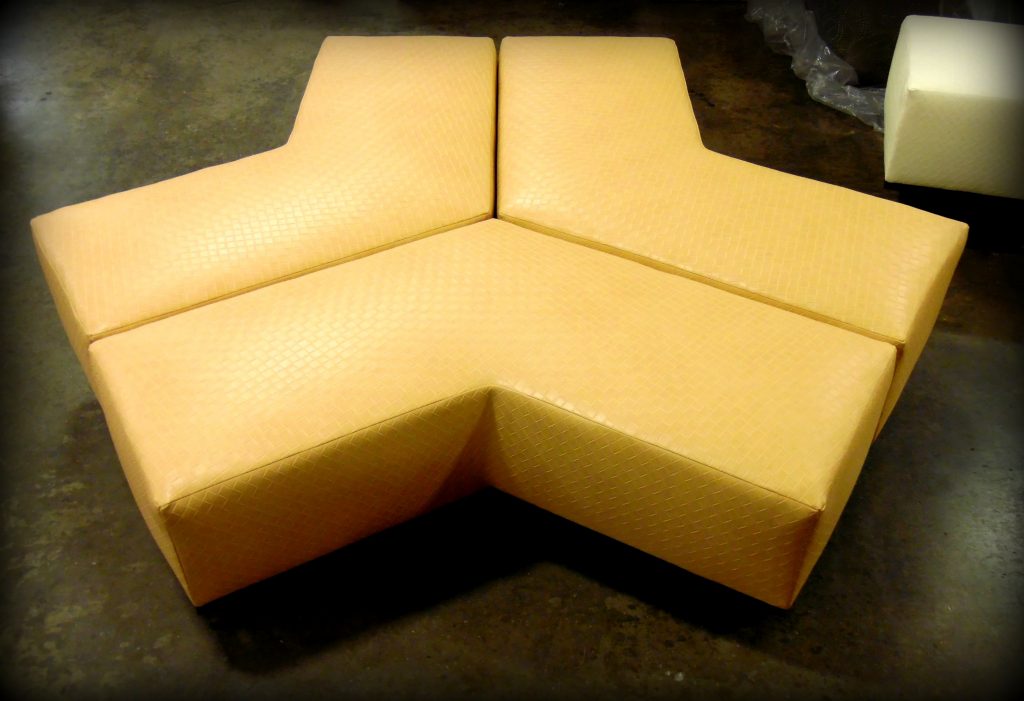 3) Unified, clean visual statement. One or two large modular seating groups make a unified statement in an otherwise busy setting, like a shopping mall lobby. In environments that are filled with visual clutter, simplicity in design is best.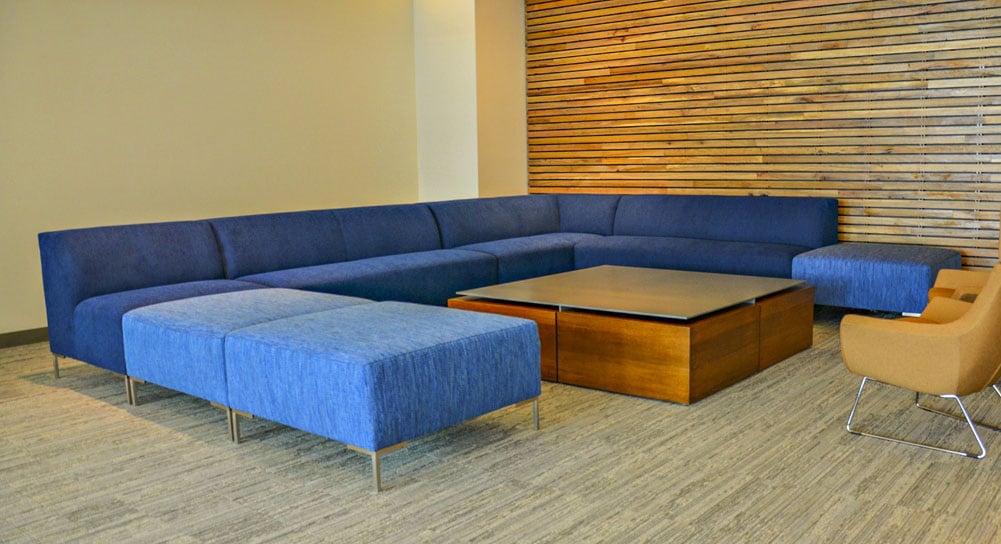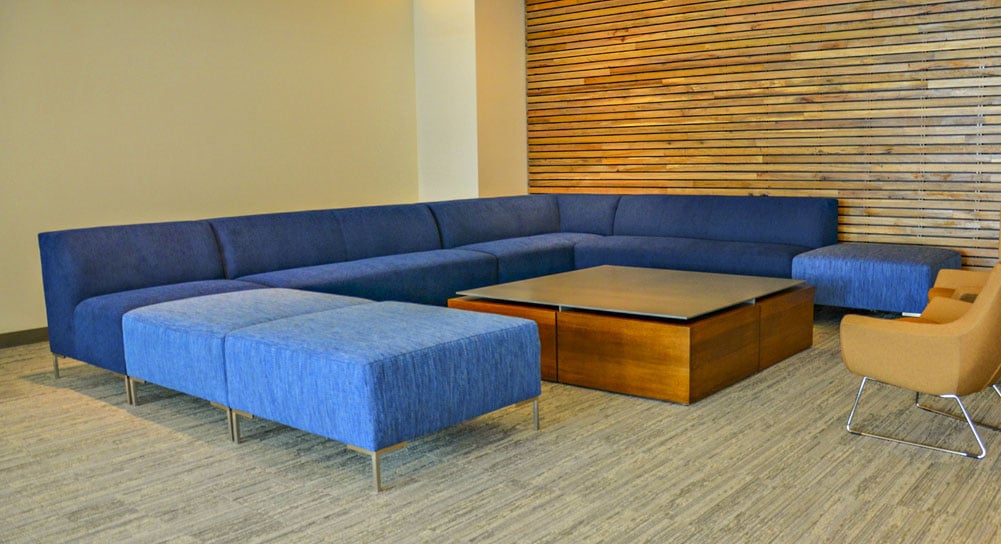 4) Plays well with others. Simple modular seating designs can complement classic, statement-making lounge chairs and simple side tables to create inviting options for rest and conversation.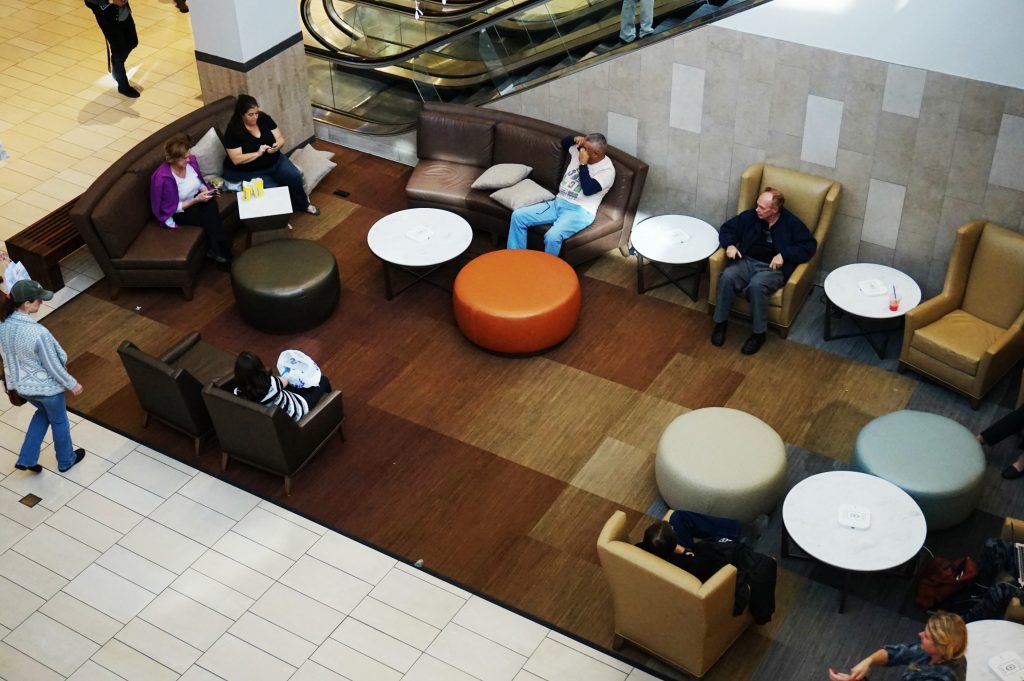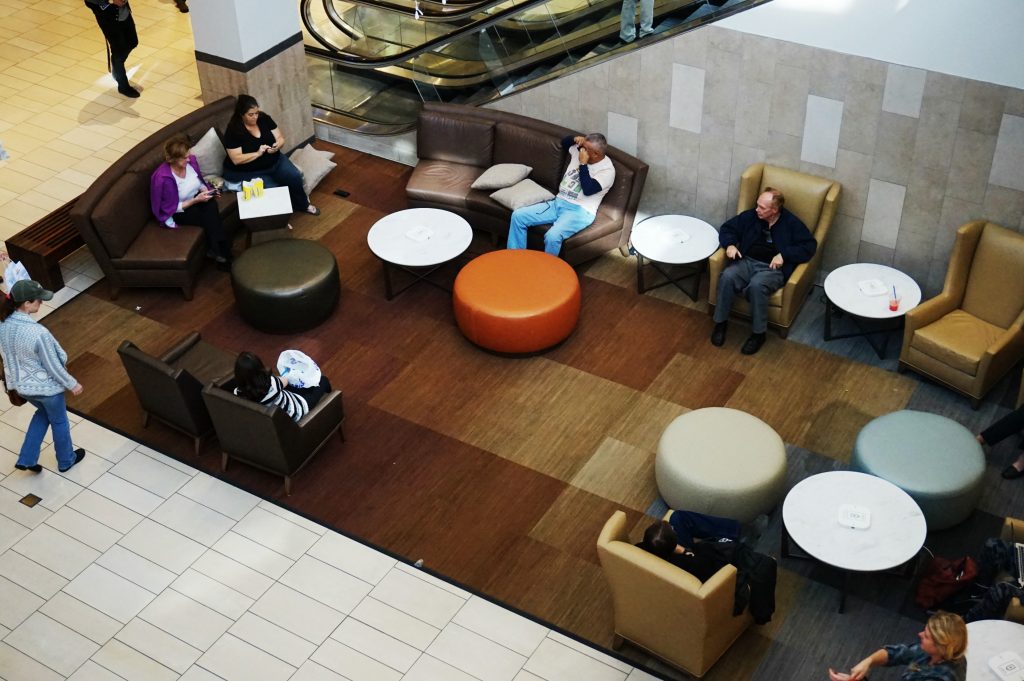 5) Maximize seating in a small or narrow space. When space is at a premium or you are designing to accommodate heavy foot traffic, modular seating can often provide the most upholstered seating per square foot.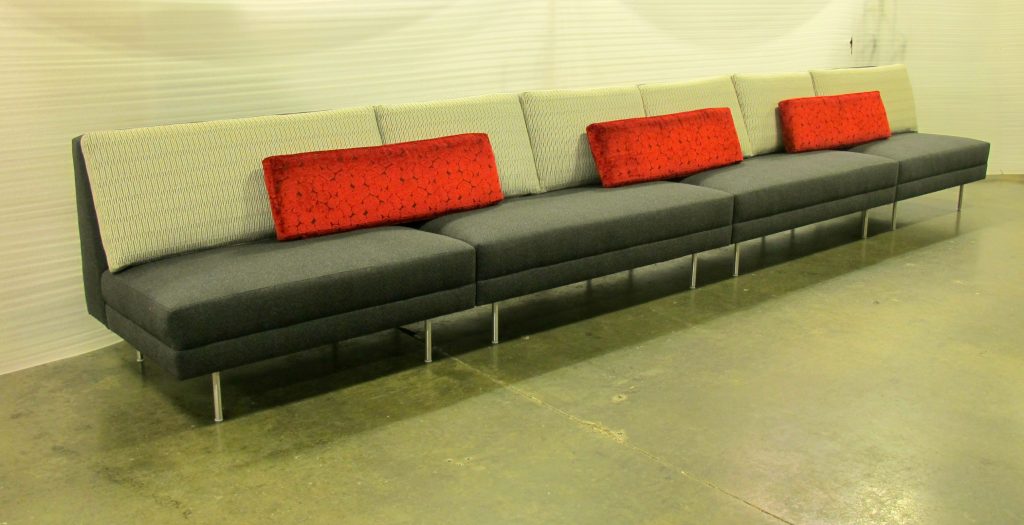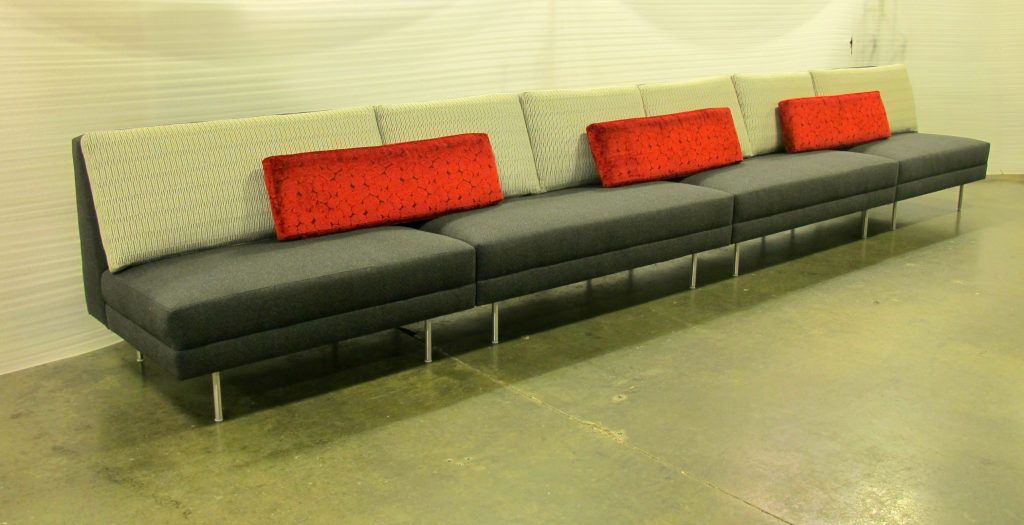 6) Easy to repair/replace individual pieces. Upholstered furniture is not bombproof. Rips, tears and damage are unavoidable in high-use environments and can often necessitate replacing an entire piece of furniture. Replacing one piece within a modular seating grouping is a comparative breeze! (Below, our Mingle Seating group.)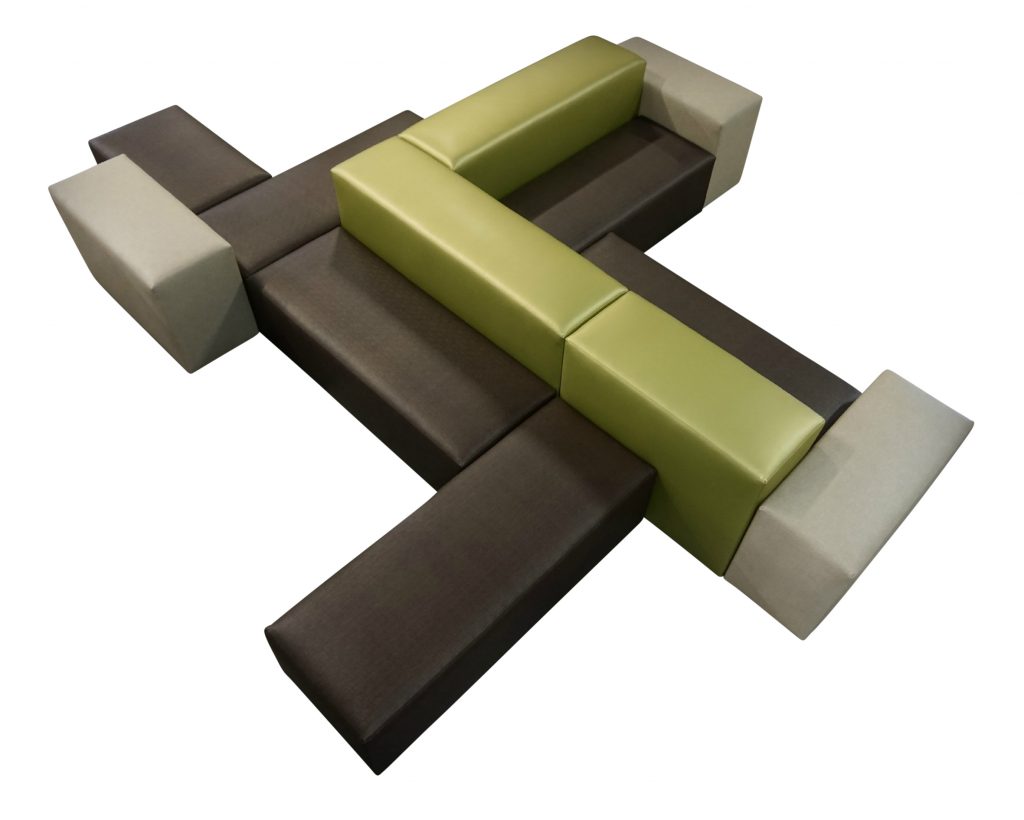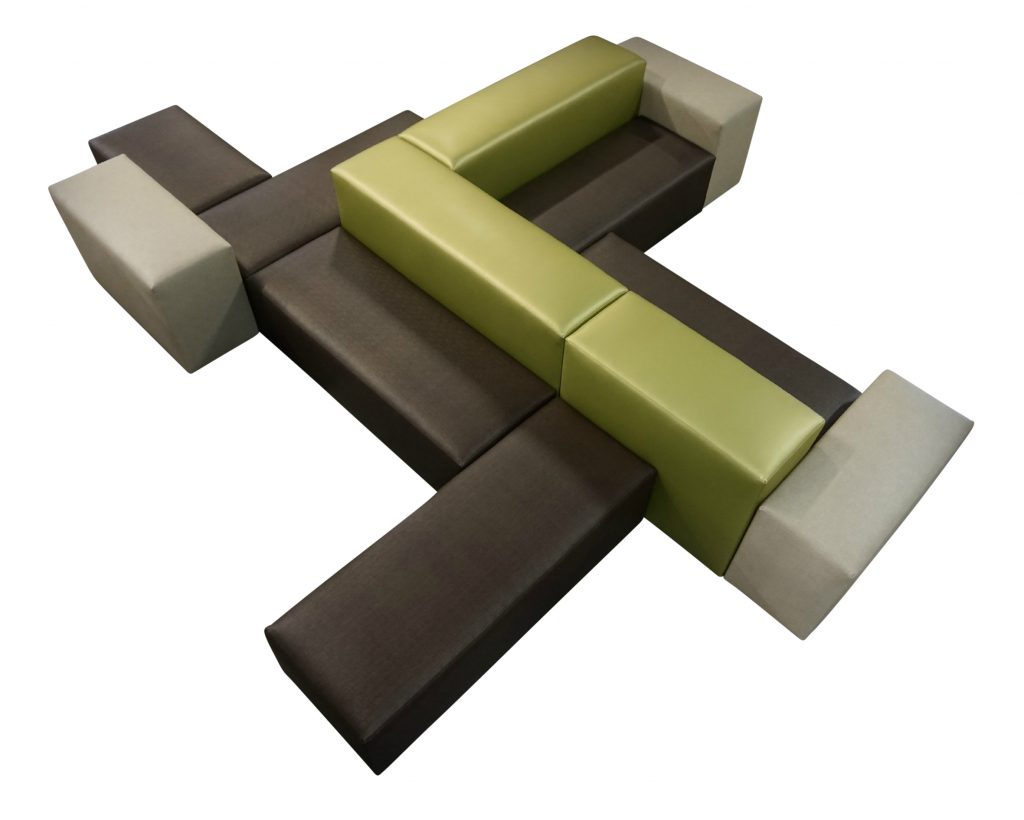 7) A cinch to clean. Spills and crumbs can be easily wiped away by disconnecting individual units.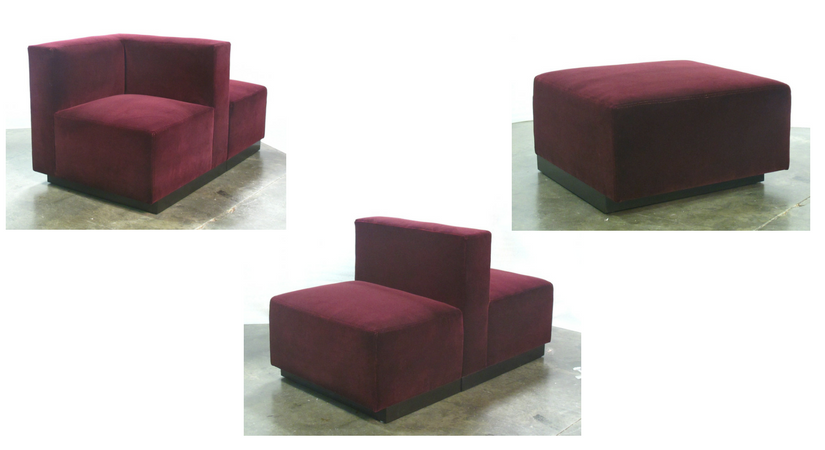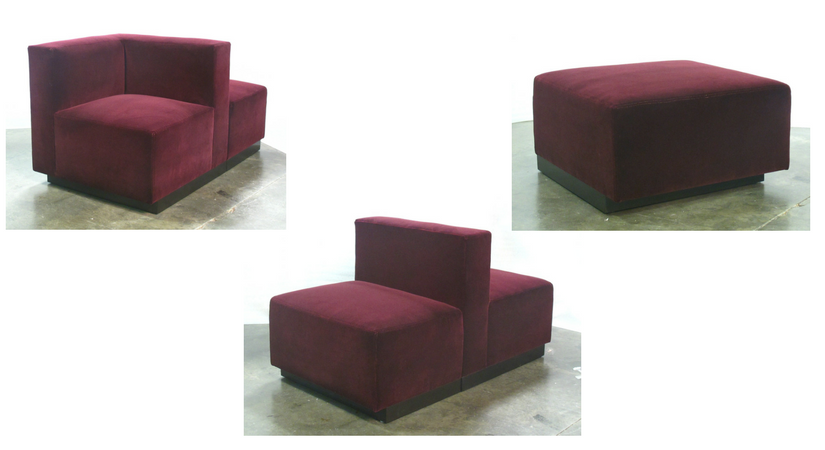 8) Perfectly designed for your unique space. While there are a lot of very minimalist modular seating designs on the market, a custom modular seating design from Jeffrey Braun Furniture can give you all of the benefits listed above in a design that perfectly fits the personality of your space. More modular inspiration from our recent installations below! Just send us a quick email describing your current project and let us go to work for you.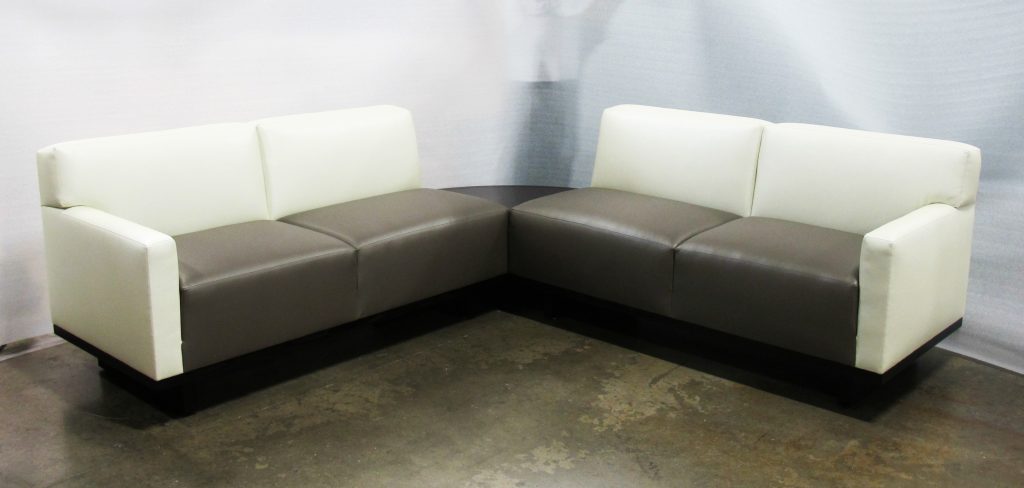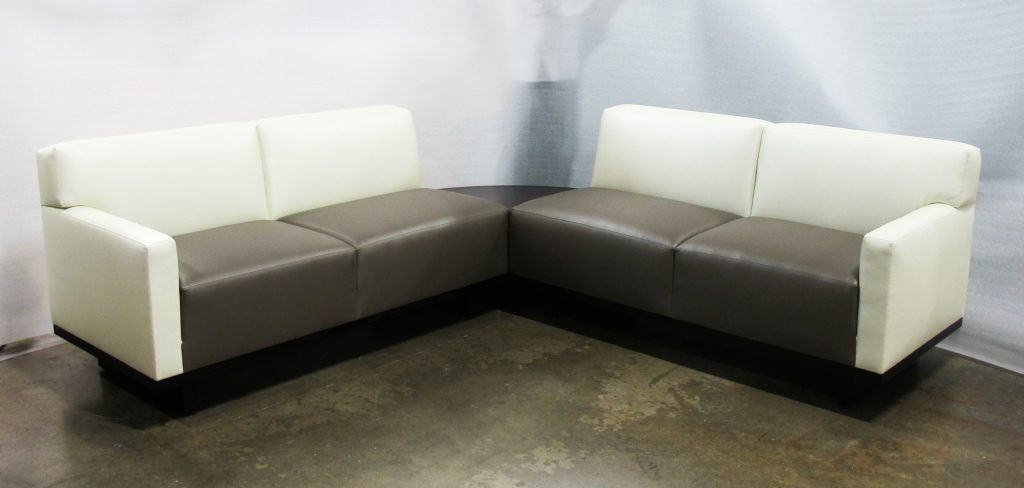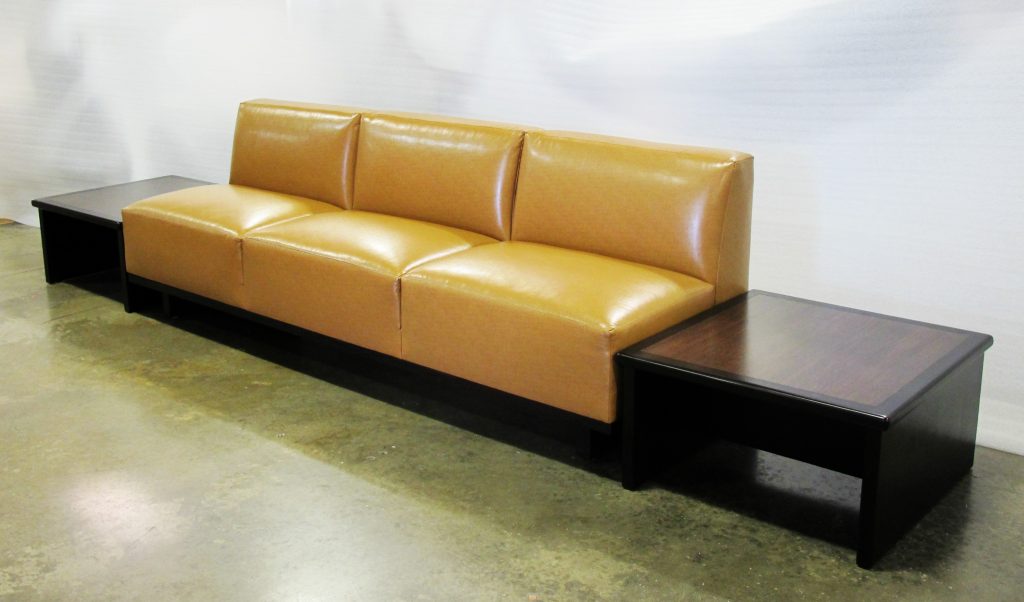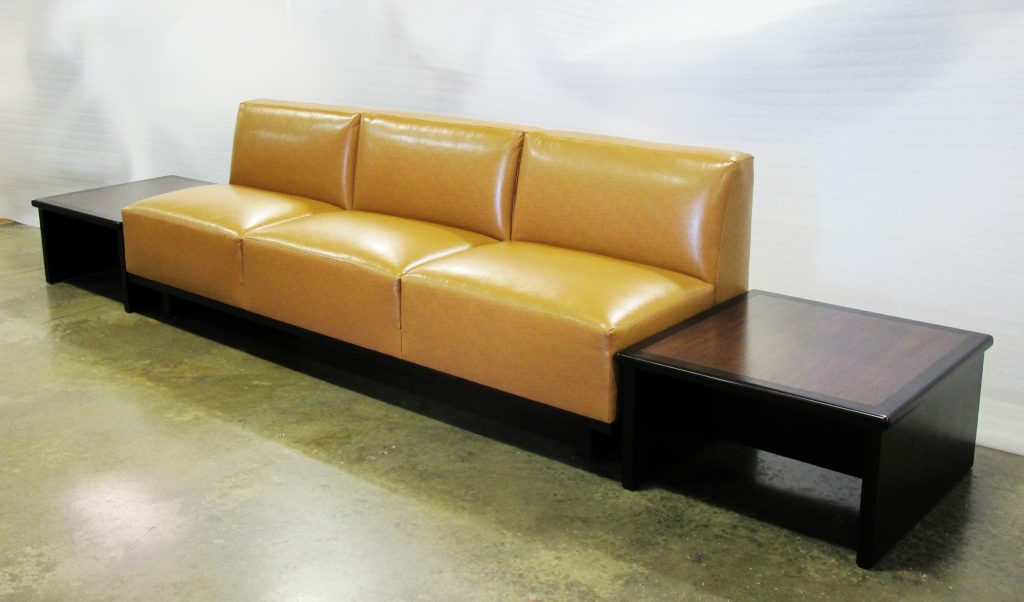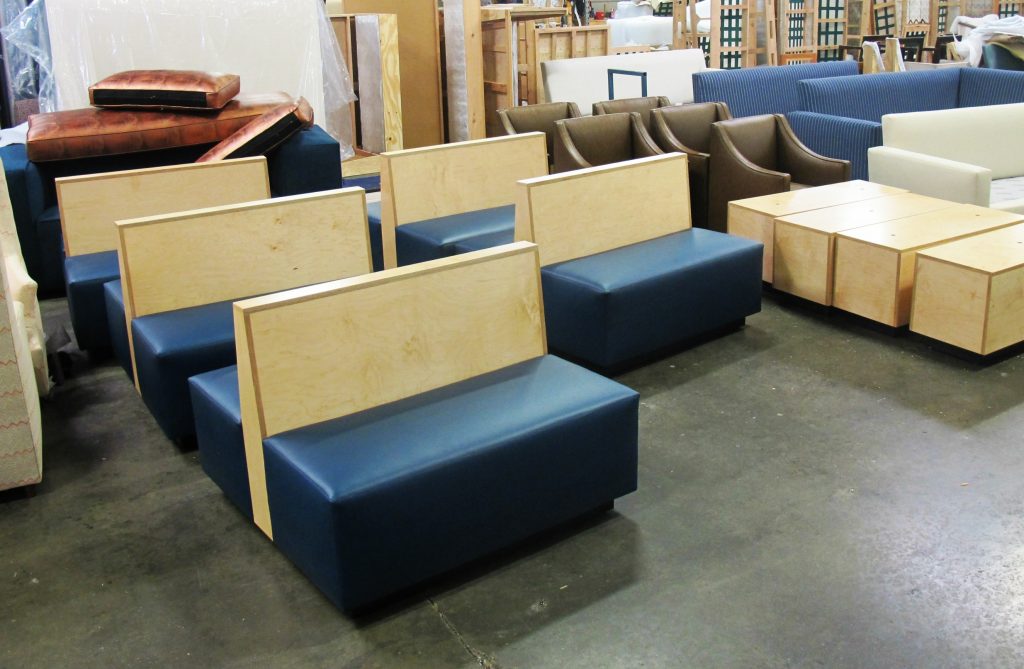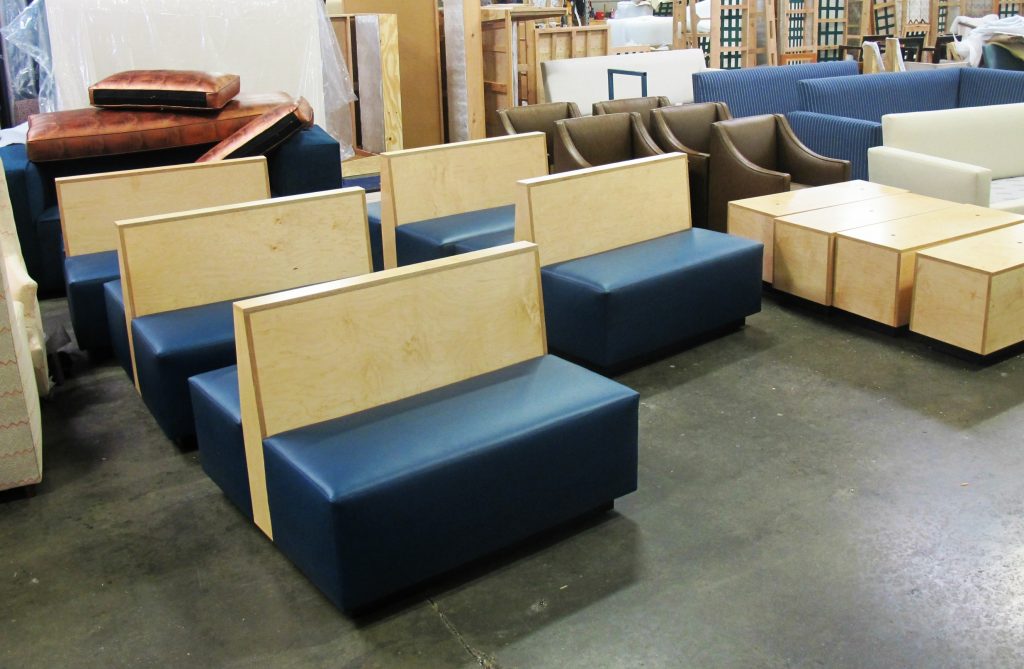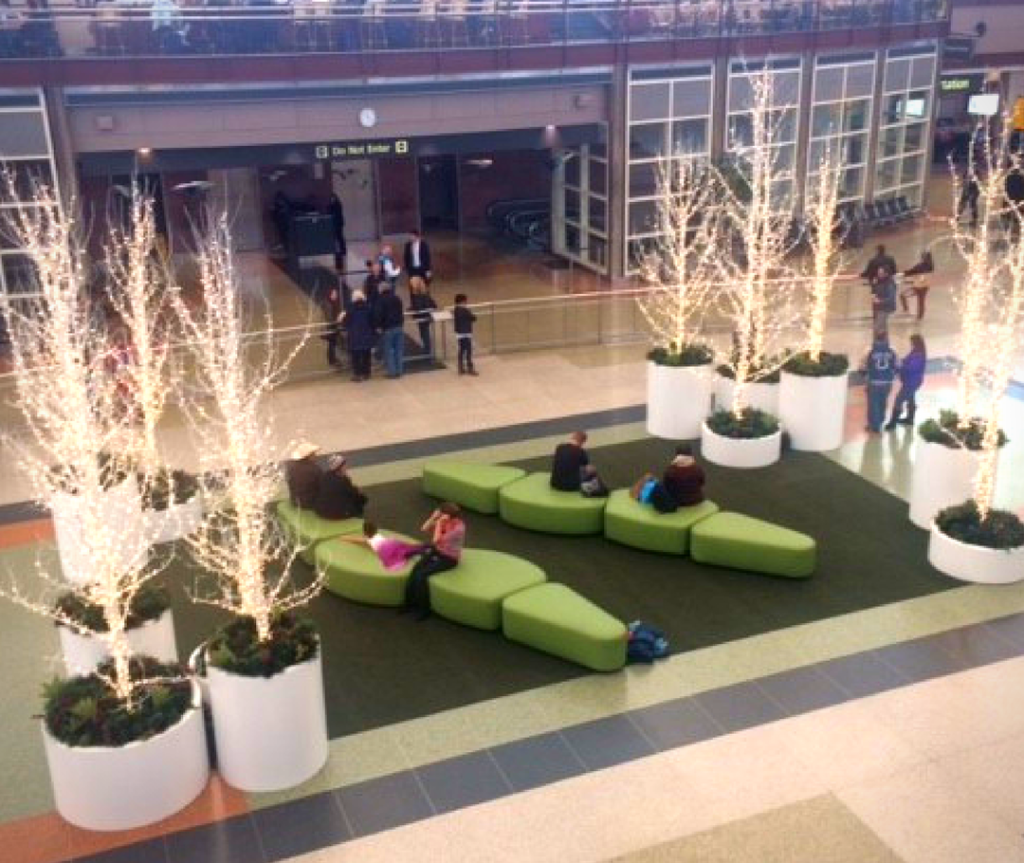 And last but certainly not least, our very own Mod Pod!