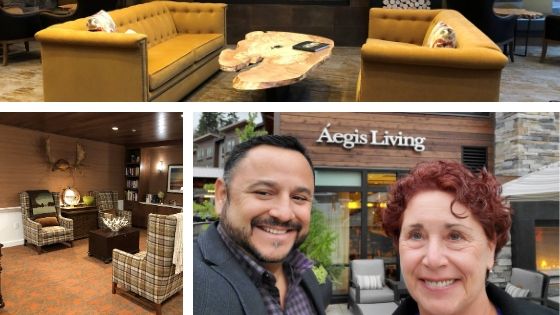 This past week, Roberta and Juan flew up to visit Jeanna, Jennifer, and Cindy from Aegis Living in Bellevue, Washington to talk about upcoming projects in 2020.
Aegis Living provides senior assisted living, memory care, and respite care at their multiple communities across California, Washington, and  Nevada. www.aeigisliving.com
Here are a few pictures that were taken over the course of their trip of furniture we have made for them!