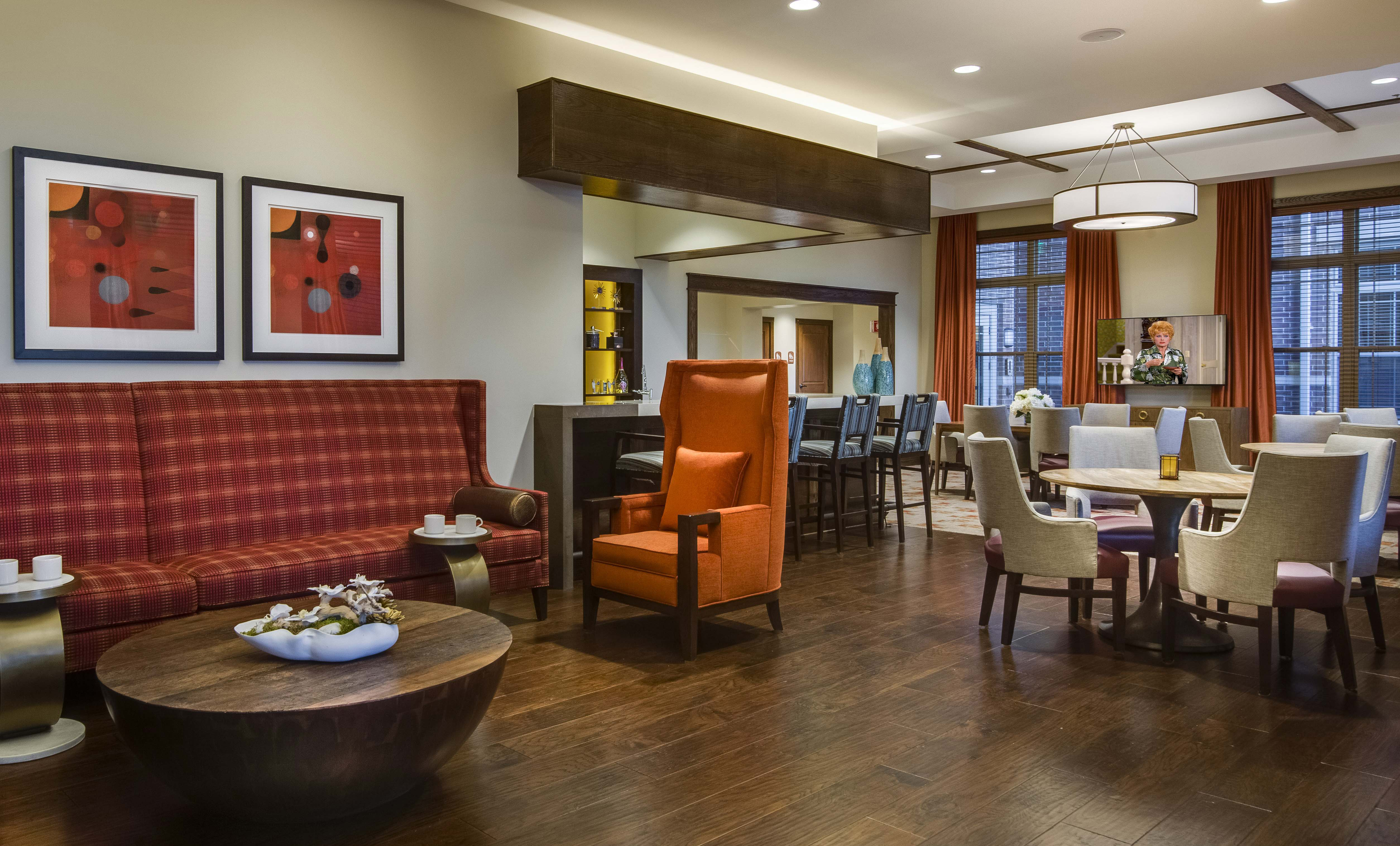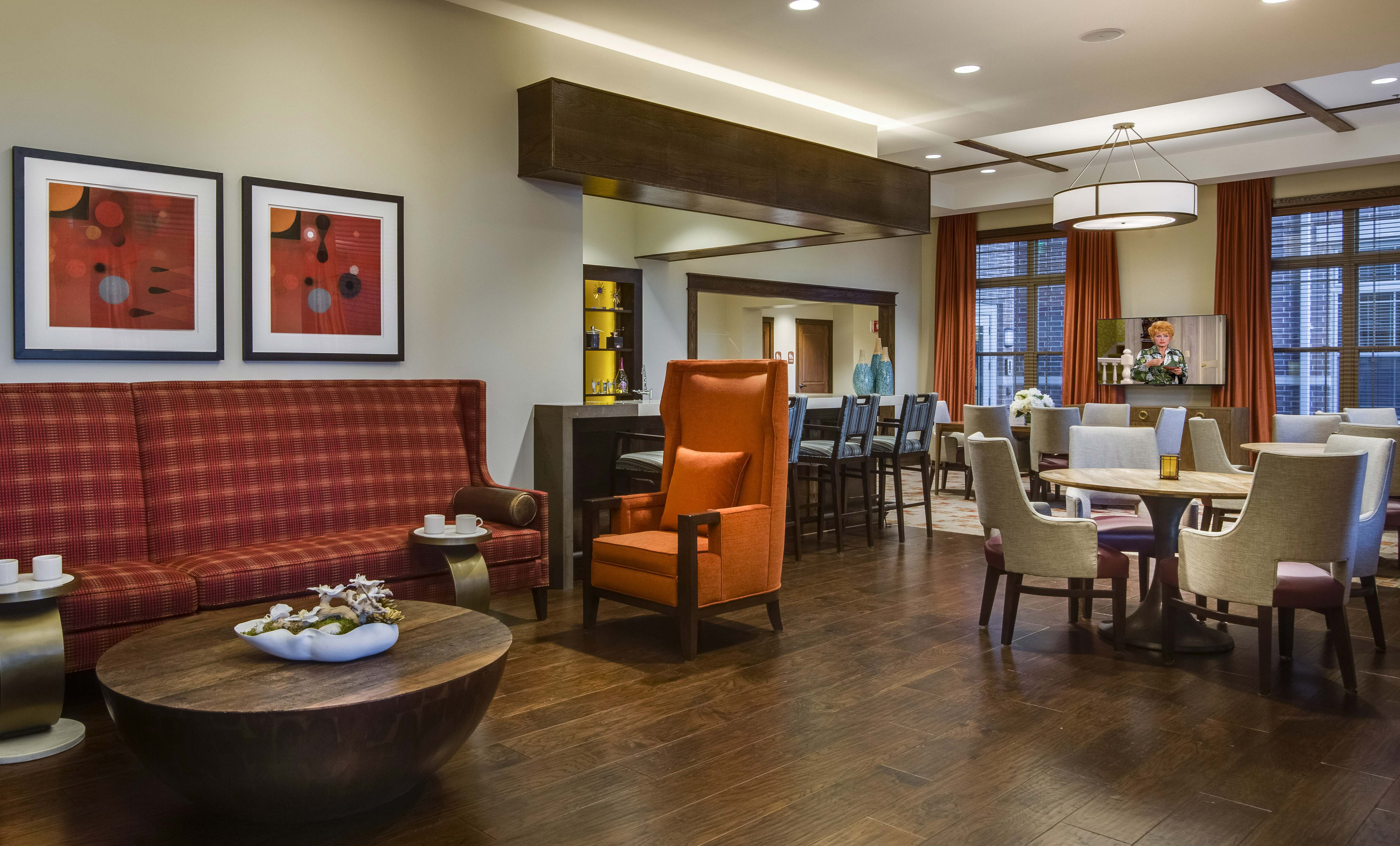 Interior designers often tell us they want to source furniture that has a "residential look," that can also withstand the demands of commercial environments. For hotels, country clubs, restaurants, offices, and multi-family projects that want to evoke  a warm, welcoming, comfortable vibe in their interiors, the straight lines and cold, hard surfaces found in modern high-use furniture just won't work.
Below, a few small custom details that will "warm up" a space, and bring a touch of that residential feel to a high-use installation.
Wood. Furniture with a wood base and legs or with an exposed wood frame conveys a natural warmth, especially when the wood is finished in a medium tone that highlights the grain of the wood. (Even the inevitable scuffing that occurs can contribute to the residential look.)
Strategic tufting.  A few button-tufts on a tight-back chair can go a long way. (Tufting on seats in high-use spaces should be used carefully.)
Nails. Decorative nails can reflect light and add a bit of residential luxury to an otherwise simple design.
Loose seat cushions and/or back pillows.  While tight back/tight seat designs are ubiquitous in commercial spaces, loose cushions can provide a luxurious, comfortable sit and create a more welcoming atmosphere. D-rings and clips can be hidden in the frame of the furniture to attach loose cushions, but still insure they are reversible for long-term use. Bonus: Loose cushions are also often easier to clean than tight seat designs, and cushions are easy to replace if they are damaged.
Textiles. Fabric manufacturers are on the cutting-edge of technology when it comes to beautiful textiles that can withstand heavy use. Look for upholstery options with a soft feel or "hand", that still retain high-double rubs (we recommend 100,000 or higher) and stain resistant features like Teflon coating. While traditional vinyl fabrics can be quite cold and uninviting, faux leather options that are poly-urethane based have a warmer feel and are just as durable. Interesting textures in faux leathers often mimic linen and silk.
Accent pillows. To soften up existing commercial furniture, add a variety of throw pillows in complementing colors and textures.
Custom! Have you seen a chair, sofa, headboard or ottoman that you love, but unfortunately, the item is not manufactured for commercial use? Send us your photos and sketches and let us work with you to design the perfect item for your project that can also withstand a high-use environment.