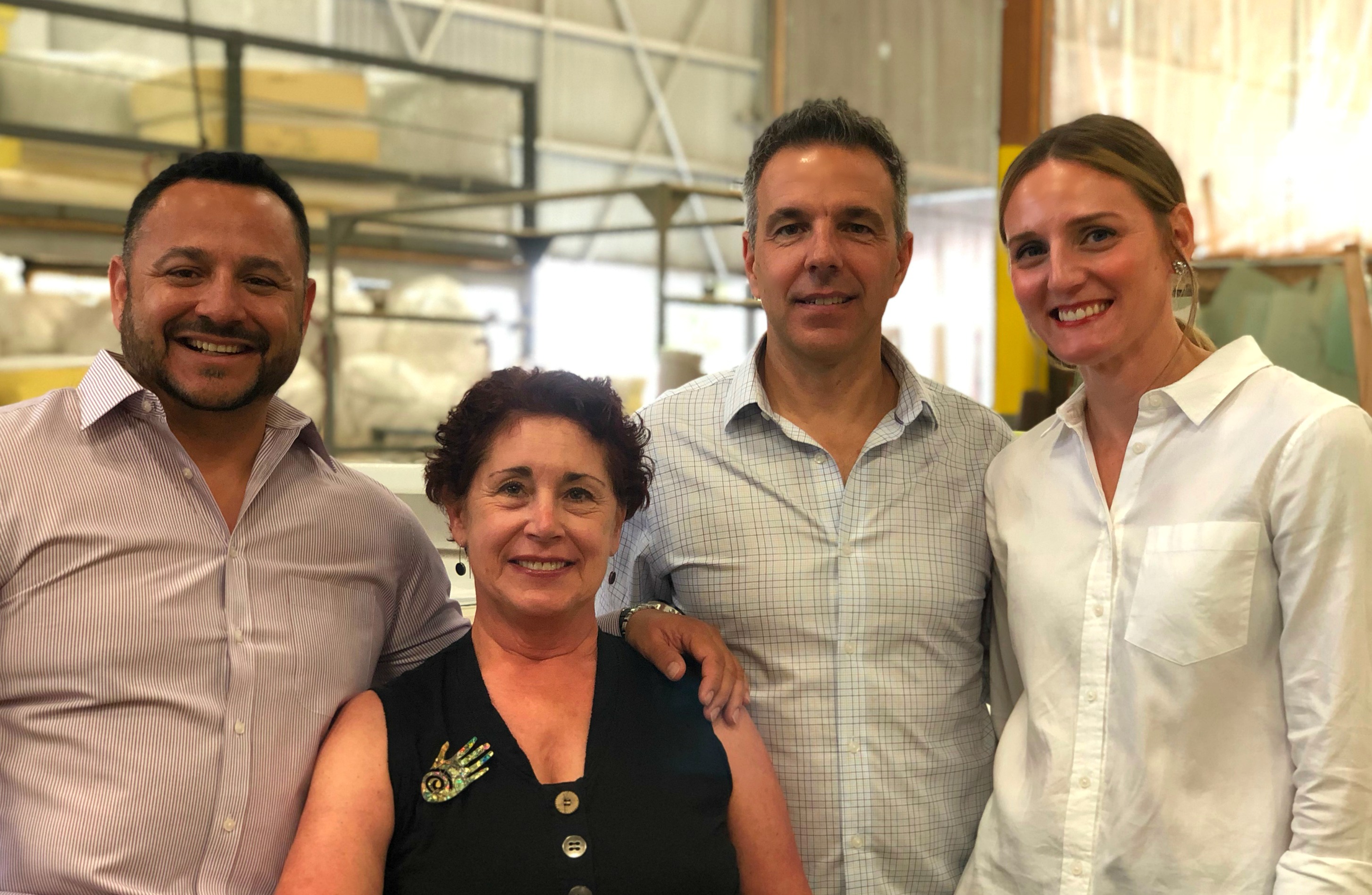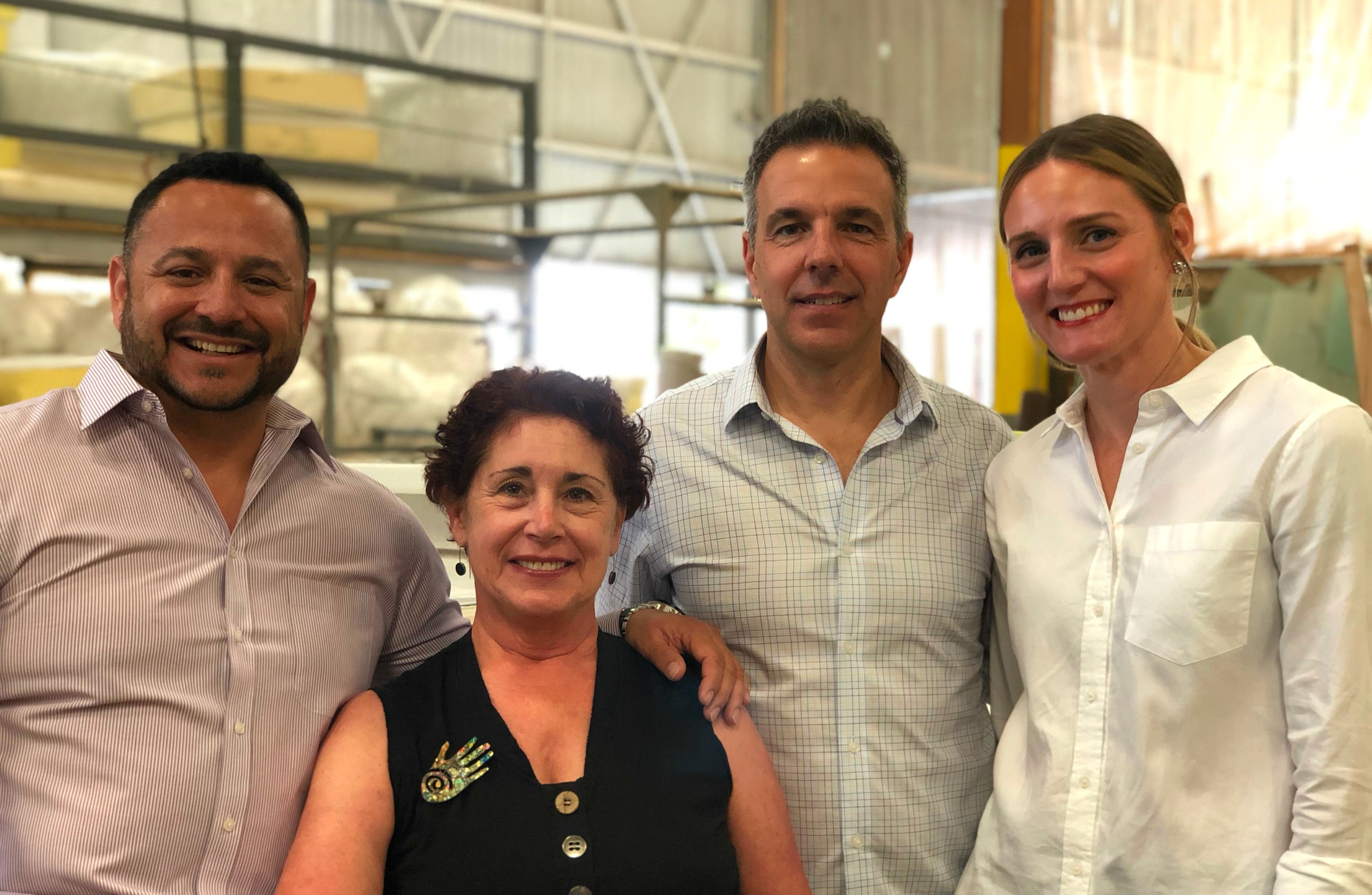 July 27, 2018 — Since 2001, Jeffrey Braun Furniture (JBF) has provided a unique line of furniture and custom furniture design services to the interior design community. For the past 10 years, they have partnered with Villa Hallmark for their most demanding custom furniture projects. This summer, Jeffrey Braun Furniture and Villa Hallmark officially joined forces.
Both companies are managed by hands-on owners that work directly with their clients on every project. Villa Hallmark's Roberta Tuchman and Juan Morales are second generation factory owners, each with a lifelong dedication to the craft of furniture-making. Jeffrey Braun and his wife, Lindsay Braun, focused their company's efforts on designing high-use, commercial furniture for hospitality, senior living, multi-family, and corporate projects, while keeping residential design influences. Recognized in Interior Design Magazine and other notable trade publications, Jeffrey's unique talent and passion for designing furniture has always been the driving force of this company.
Villa Hallmark Upholstery will be the new home of the Jeffrey Braun Collection: an upholstery line which will include favorites from Jeffrey Braun Furniture. Some of these designs like the Eileen Chair, were part of Jeffrey's original collection, which debuted at the San Francisco Design Market in 2001 to industry-wide acclaim.
Long-time clients of Jeffrey Braun Furniture will feel right at home at Villa Hallmark Upholstery.  Lindsay will continue to be a central point of contact for questions and quotes, but customers will also be hearing from Villa Hallmark's customer service team along with owners, Roberta Tuchman and Juan Morales.
Visitors to the Villa Hallmark website will notice dozens of new furniture designs being added in the coming months as we continue to expand our line of furniture and our custom options.