Benches and ottomans are the workhorses of the furniture world. They offer affordable, flexible seating options that compliment statement-making chairs, sofas, and tables. If designed and built correctly, upholstered ottomans will take a beating in a high-use area,  while still offering an inviting softness that can't be found using materials like metal or laminate.
We offer an assortment of standard ottomans and benches, but today, we wanted to review some easy custom options. If you see something that might work for your project or you're inspired by one of these designs, give us a call or email!
First, these basic rectangular ottomans get a boosts of color from commercial-grade vinyl fabric. No fuss care and cleaning, and the recessed feet means there are less surfaces to ding or chip.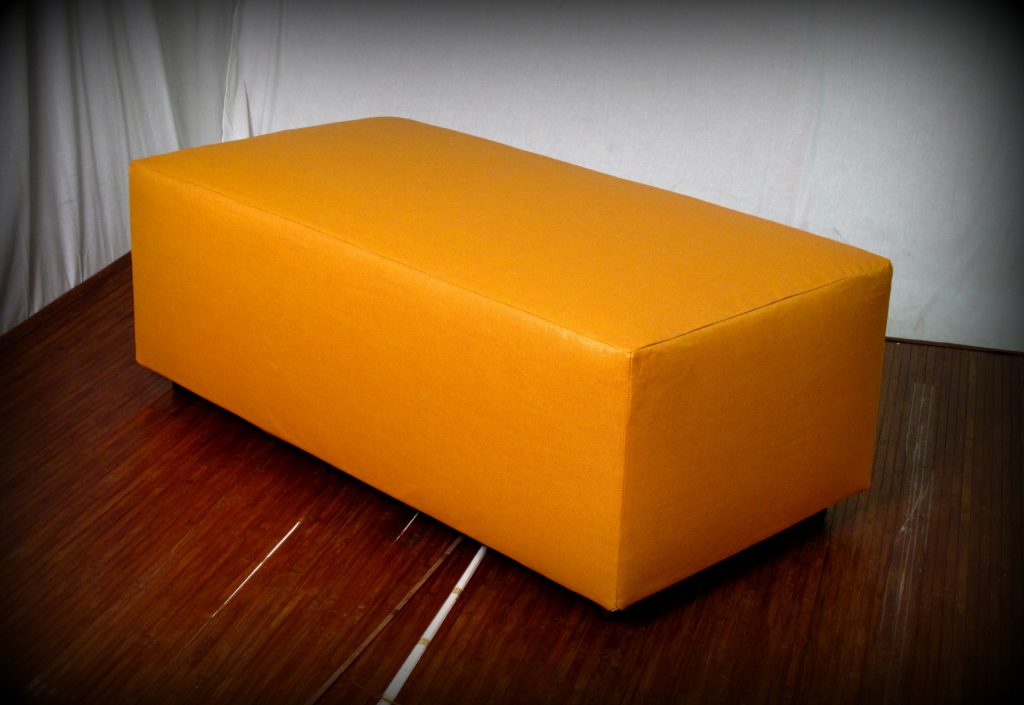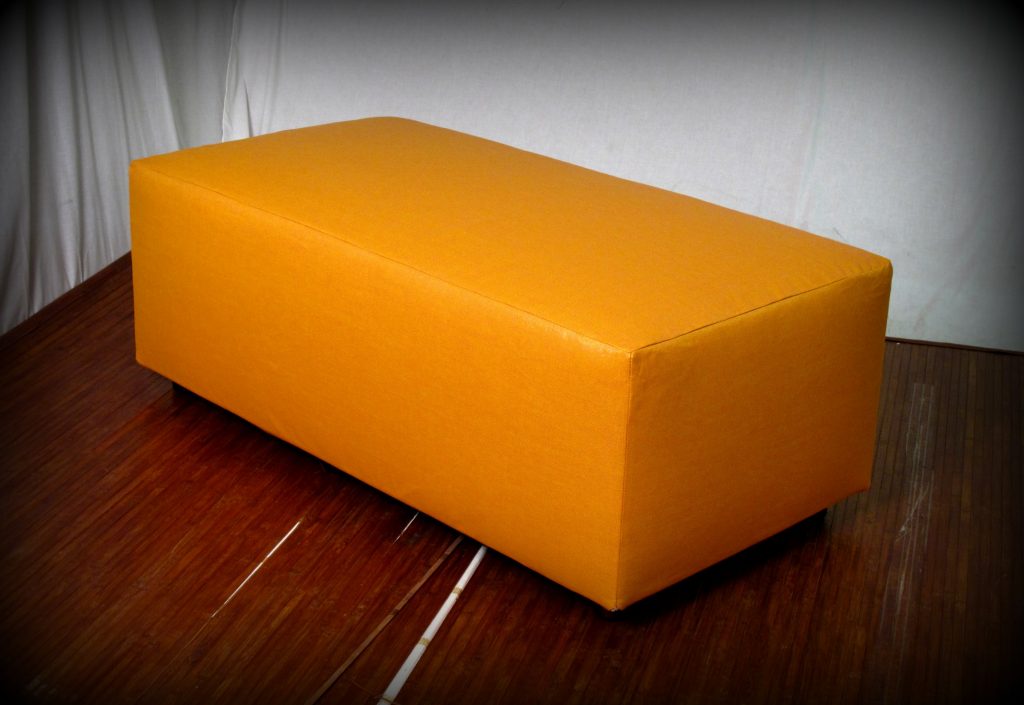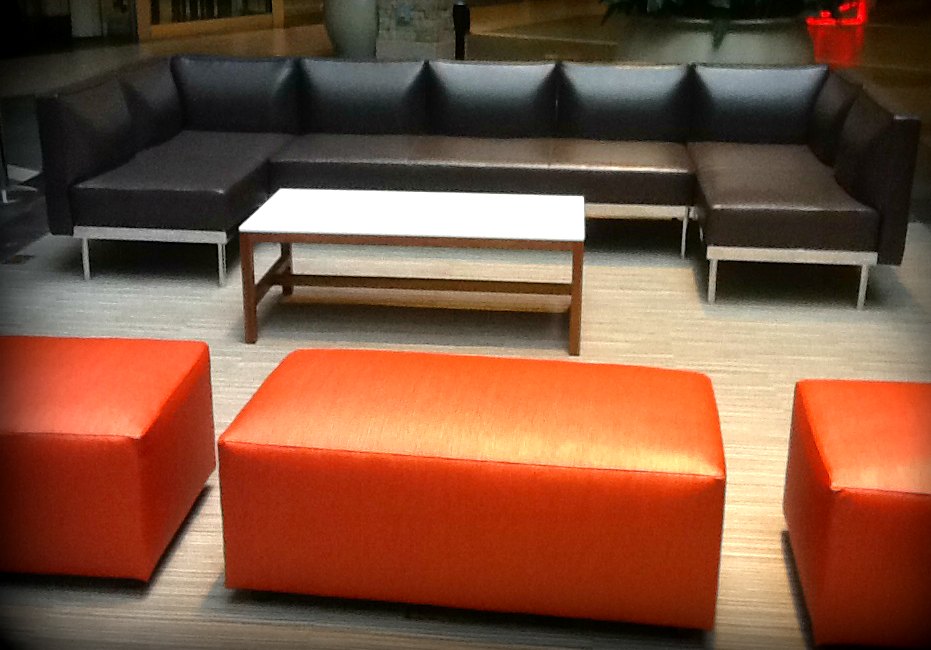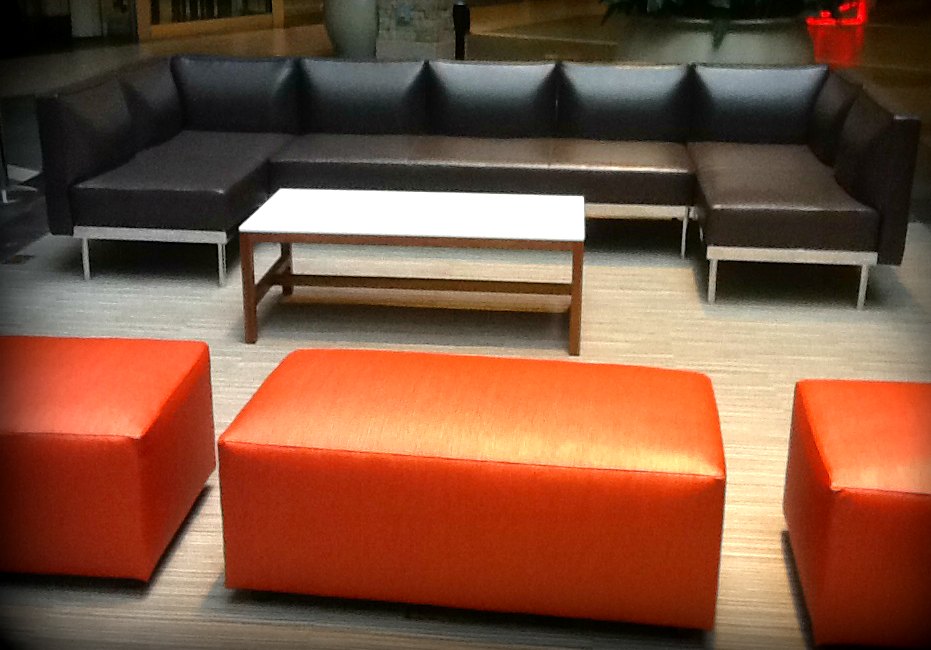 You can make a different statement when you explore benches with geometric shapes. This configuration connects with sectional clips, so it can easily be taken apart, and it provides a wonderful seating option for a shopping mall or other commercial lobby.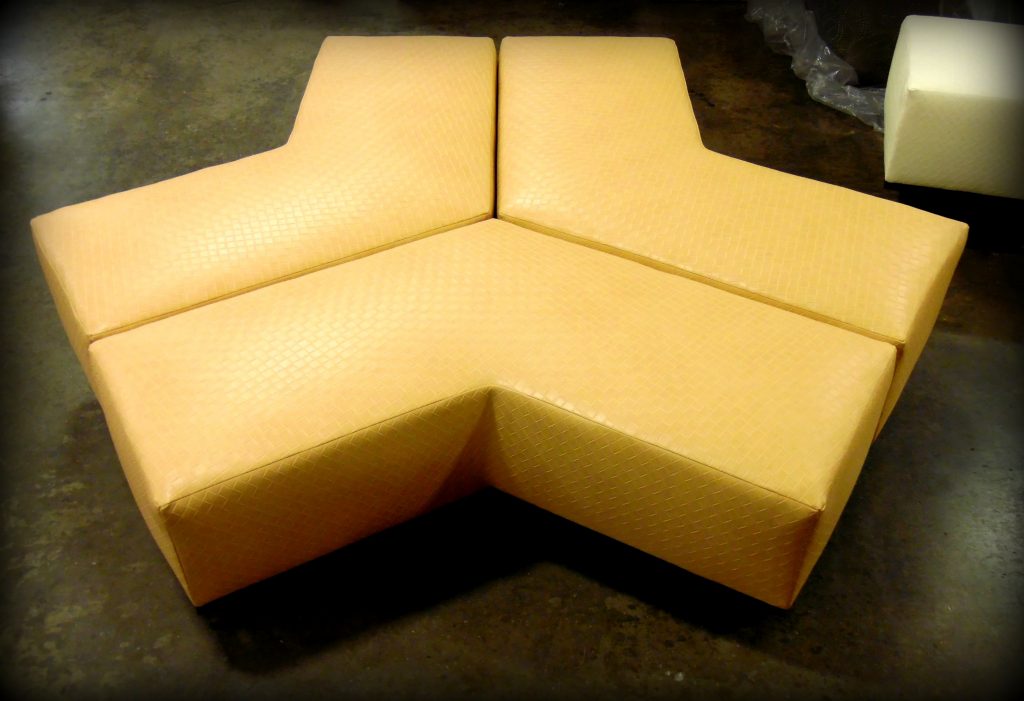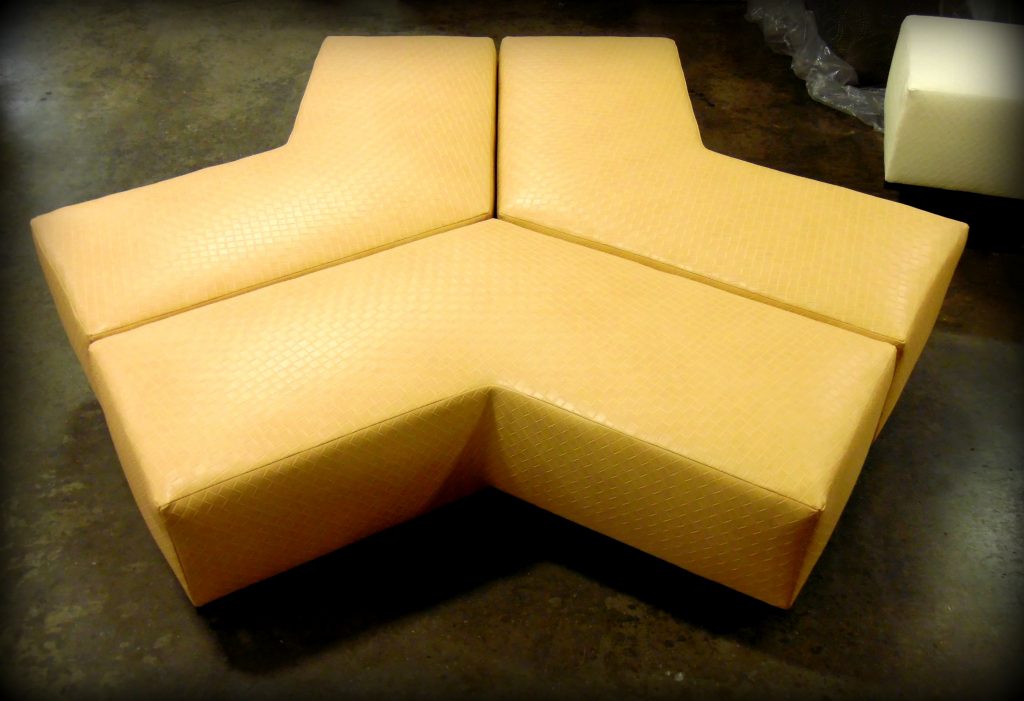 Creative curves can take the place of angles for another seating option.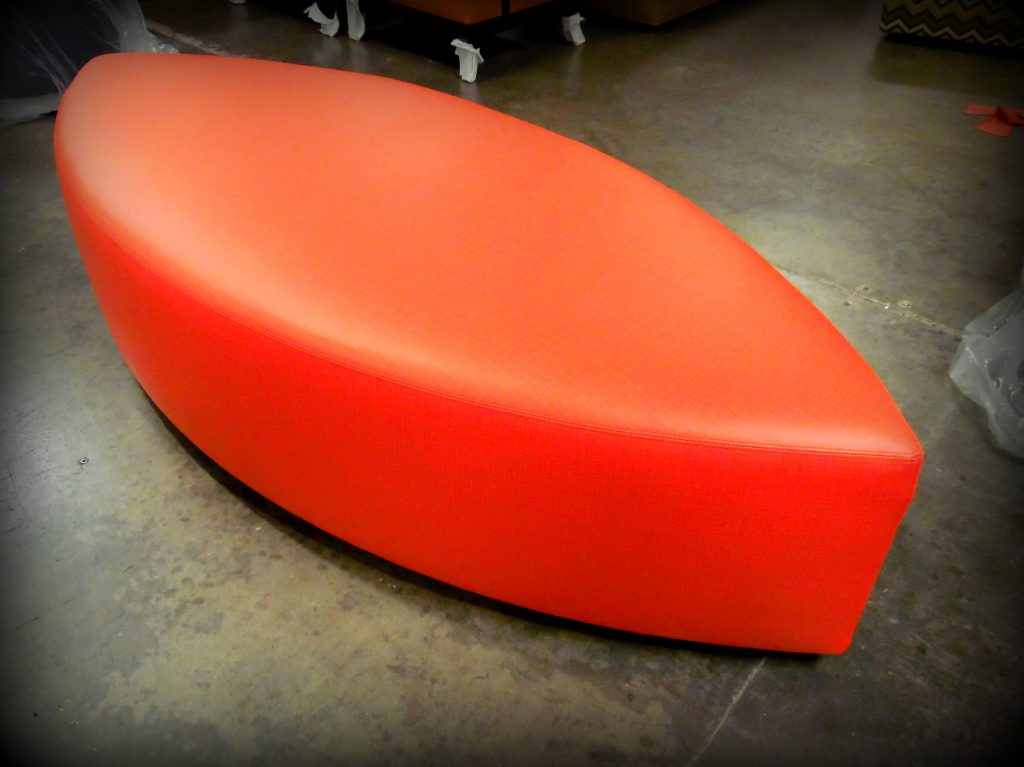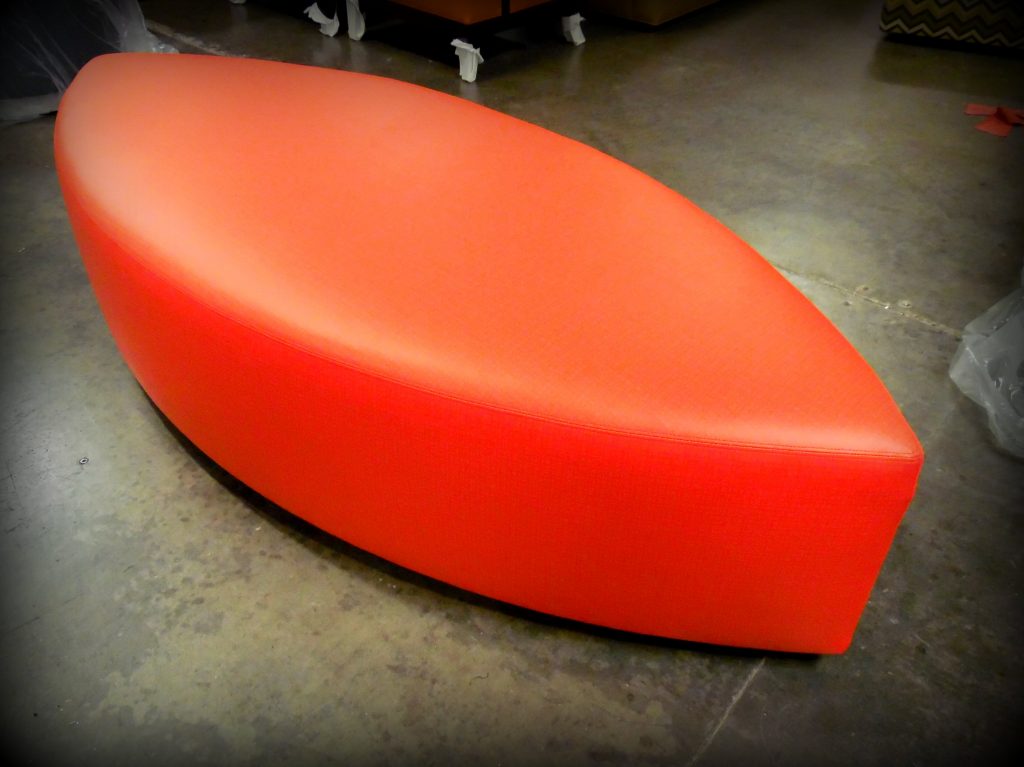 But never discount the versatility of the square ottoman! Here, with a recessed metal base.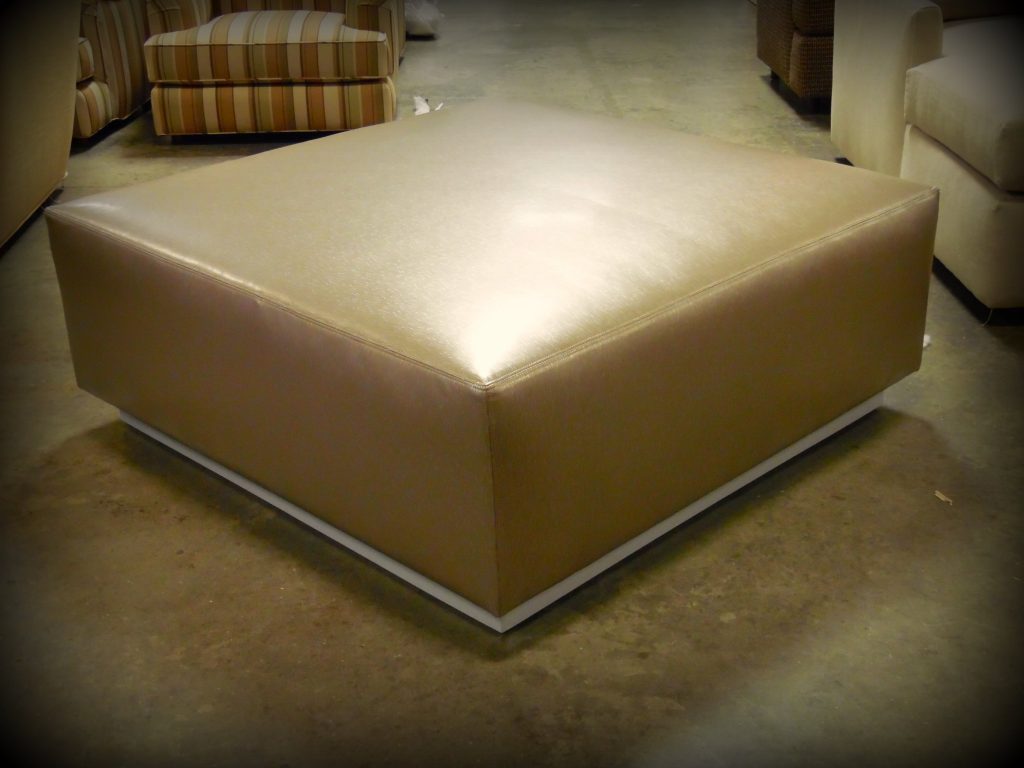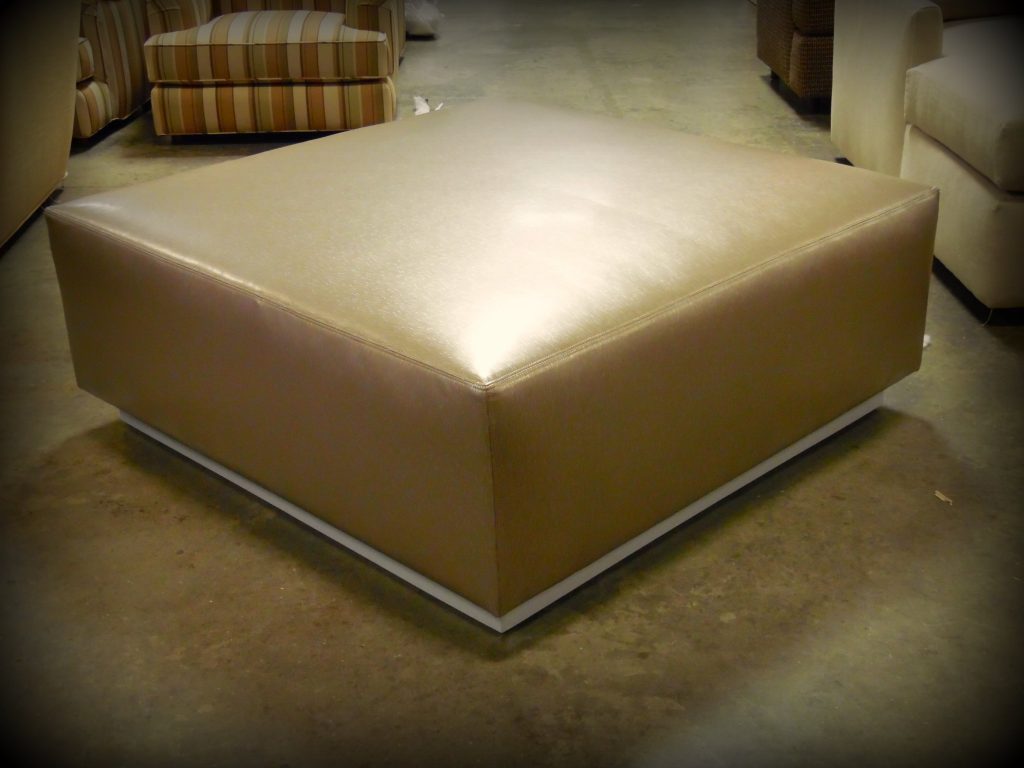 Here, a small square ottoman doubles as a side table with convenient place to stash your beverage or write a quick note.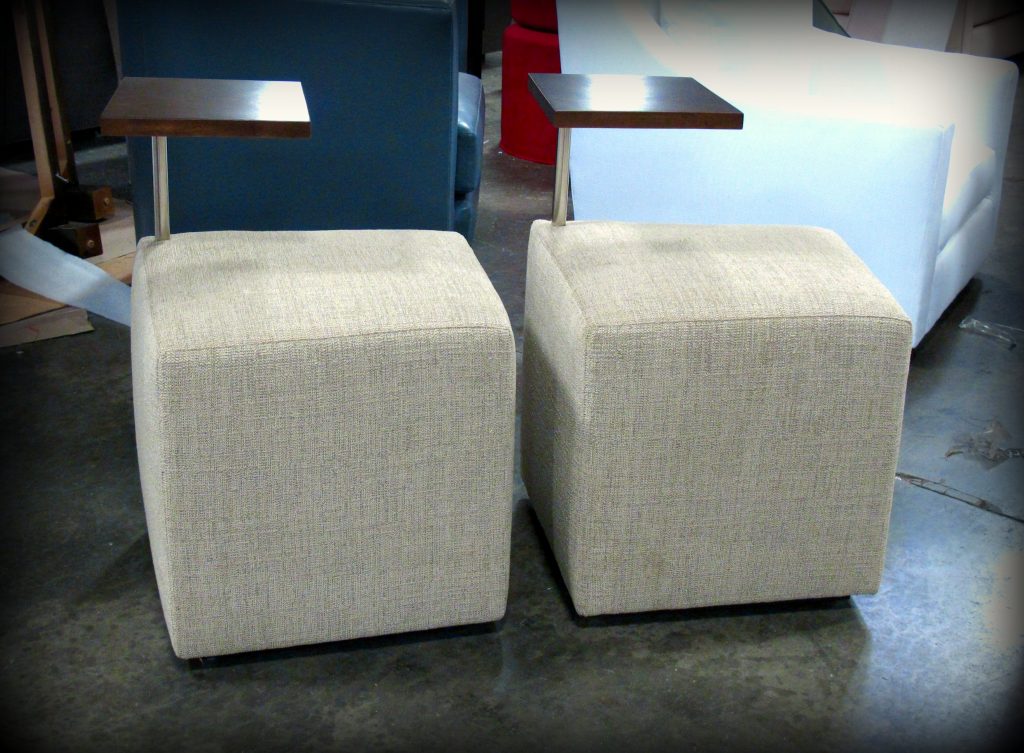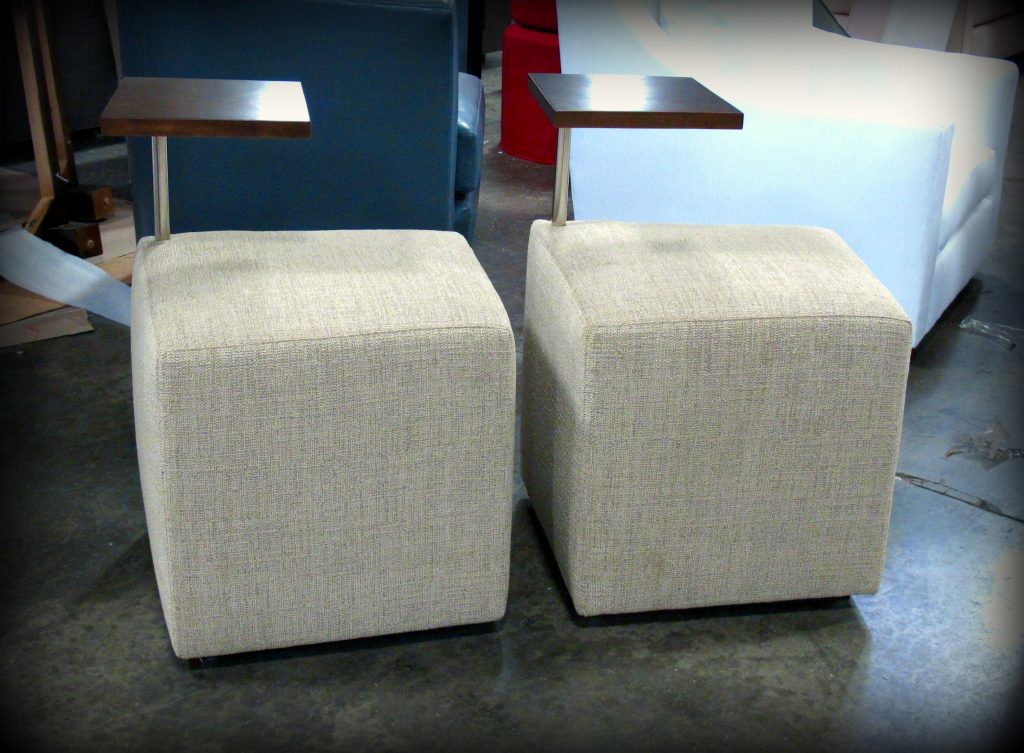 And last but not least, the more traditional ottoman as the perfect compliment to a lounge chair. Ideal for hotel rooms and multi-family lobbies.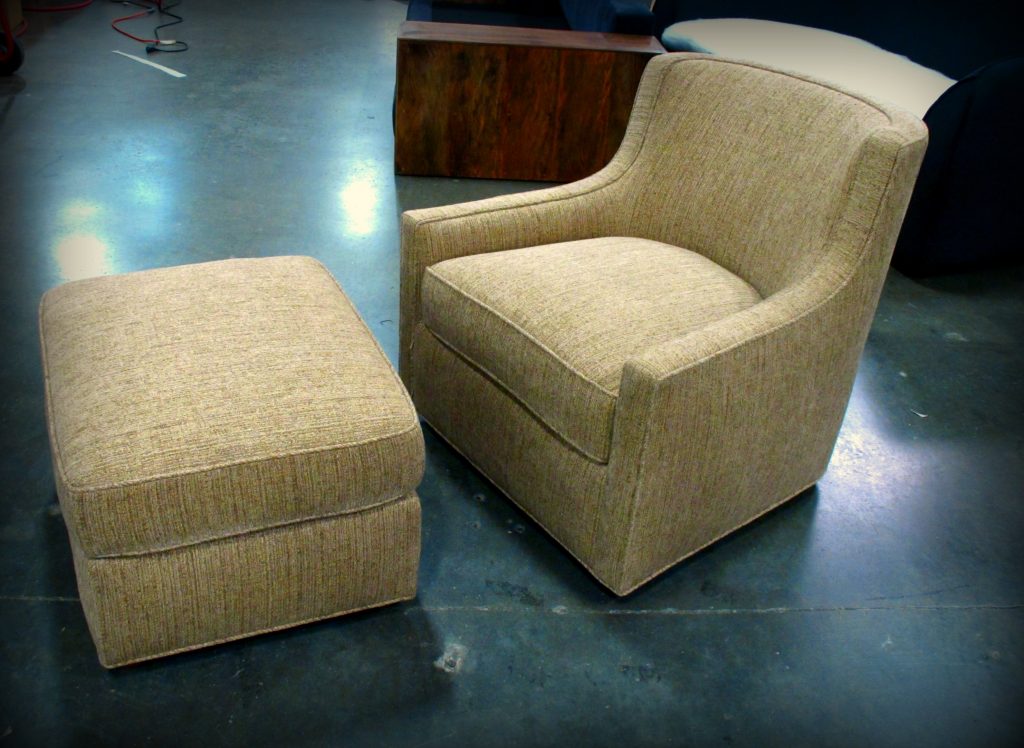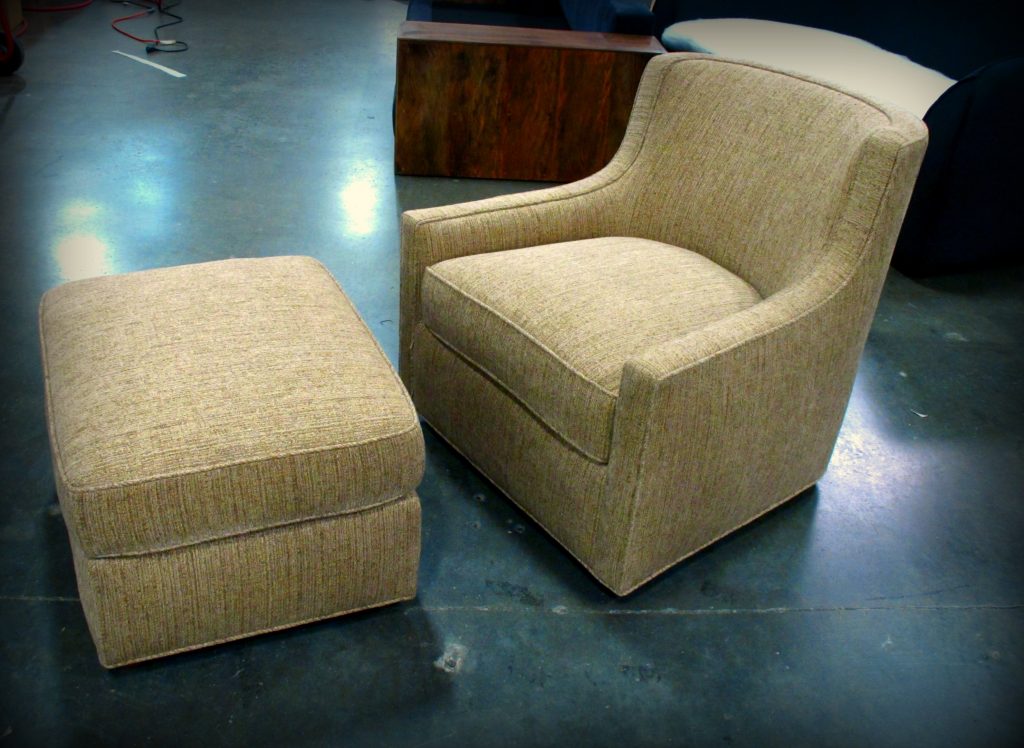 So what type of bench or ottoman did you have in mind? We can't wait to help you design it.